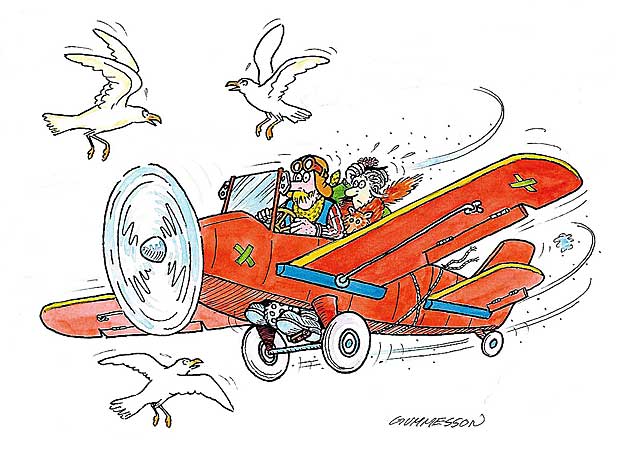 The INTERNATIONAL FELLOWSHIP OF FLYING ROTARIANS welcomes all Rotarians who share an interest in aviation. You do not have to be a current pilot, or even a pilot at all. Your interest in aviation and being a Rotarian is all it takes to be a member.
The IFFR is an international organization enjoying the support of over 1,000 members world-wide. IFFR is divided into four regions Americas, Europe, Australia-Asia, and Africa.
The fellowship was formally established through the efforts of a dedicated Rotarian, E. Edison Kennell, of Seattle, Washington, in 1965.
The activities of IFFR bring together flying and non-flying Rotarians alike all over the world. Many members have flown their private aircraft over the oceans of the earth for conventions, fly-in events, Rotary service projects, and various other home club and district programs. International understanding has and will continue to benefit through the Fellowship.
The Scandinavian section of IFFR gathers about 100 members from Denmark, Estonia, Finland, Iceland, Latvia, Lithuania, Norway and Sweden. Every year in connection to the Annual General Meeting the section will arrange a Fly-In where members from all over the world are invited to attend.