IFFR Scandinavia-medlem Svend Andersen fra Danmark er påtroppende verdenspresident for IFFR. Her er hans rapport fra et besøk i California (tidligere publisert i det amerikanske IFFR-nyhetsbrevet):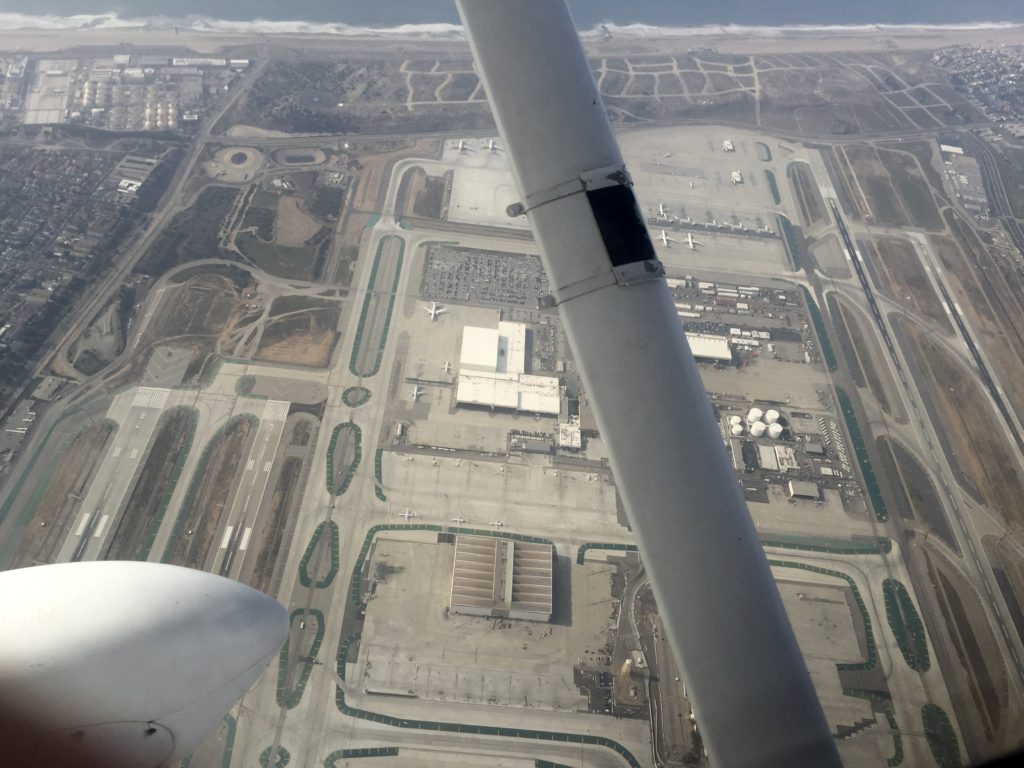 Coming to Los Angeles for a week in mid January, I was glad to get the chance to meet up with Shirley More, Bev Fogle and Peter More again. Peter hosted a small gathering, which included local Rotary friends and the incoming DG from Hong Kong, Dr. Eric Chin and his wife Chrisine. It was a delightful evening with time to catch up and the chance to make new friends.
A few days later, I got the chance to participate in the Rotary meeting at La Segundo RC. I was glad to get the chance to see Flying Rotarian Penelope Cornwall again. I always enjoy visiting Rotary Clubs when I am traveling. It is great to see the different ways meetings are conducted and the high level of commitment and activities there always is. I had to give up my British IFFR pin to Penelope, as she liked the design. I will have to see if I can get a new from one of our British members.
My Week in L.A. also gave me a chance to fly. The weather home is dreadful: foggy, rainy, cloudy and cold. It turned out Southern California was much the same, but one day offered some sunny spells so off I went to Santa Monica Airport. I got issued a C-172 and made my way through the LAX Special Flight Rules VFR crossing, one more tic at the bucket list.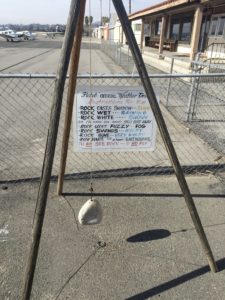 The destination was Flabob Airport, suggested by Penelope. The airport is home to Chapter One in the EAA, and you are literally "coming around the mountain" when you're in a left hand pattern to runway 24. It's a great little airport, and good coffee is served at the diner. Weather briefing was a little basic but sufficient that day.
As I also got all my business done in the week the stay was good, and I enjoyed the benefits of our fellowship in full.